Boston Seaport District Rentals, Apartments, Condos
Located in the upper corner of South Boston, the Seaport District is home to some of the most luxurious loft conversion apartments in the city. Complete with a 10 minute commute downtown and some of the most gorgeous views in the city, this neighborhood is rapidly becoming one of the most sought after spots in Boston. Those looking for a new, exciting, and luxurious renting experience are bound to strike it rich in the Boston Seaport.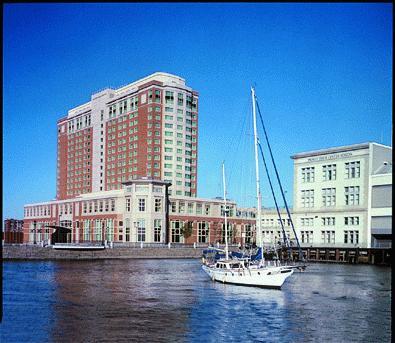 The area has been experiencing major improvements and investments from Developers. Tony Goldman, famously credited with much of the creation of SoHo and South Beach, plans to make Boston's Seaport District his next big project. The area offers easy access to all of Boston via MBTA and bus lines, and most of downtown can be enjoyed easily on foot. Many Boston professionals are realizing that Boston's Seaport District is an amazing place to rent.
For more information about Boston Seaport District rentals or if you're interested in looking at Seaport District Homes and Condos, don't hesitate to contact us today. Let our knowledgeable Warren Residential Group agents help you in your search!
Showing 1 - 20 of 71 properties found
Property
City
Rent
Beds
Baths
Available
Seaport, South Boston
$2,300
0
1
Now
View
Contact an Agent


This listing courtesy of Nicole Thomas at Boston City Properties
Seaport, South Boston
$2,360
0
1
Now
View
Contact an Agent


This listing courtesy of John Noone
Boston, Downtown, Fort Point, Seaport, South Boston
$2,400
0
1
Apr 2014
View
Contact an Agent


Seaport, South Boston
$2,450
1
1
Now
View
Contact an Agent


This listing courtesy of John Noone
Seaport, South Boston
$2,450
1
1
Now
View
Contact an Agent


This listing courtesy of John Noone
Seaport, South Boston
$2,495
1
1
Now
View
Contact an Agent


This listing courtesy of Thomas Kwiatkowski
Boston, Seaport, South Boston
$2,495
1
1
Now
View
Contact an Agent


Boston, Seaport, South Boston
$2,501
1
1
Now
View
Contact an Agent


Boston, Seaport, South Boston
$2,563
1
1
Mar 2014
View
Contact an Agent


Boston, Seaport, South Boston
$2,672
1
1
Now
View
Contact an Agent


Boston, Seaport, South Boston
$2,675
1
1
Now
View
Contact an Agent


Seaport, South Boston
$2,675
1
1
Now
View
Contact an Agent


This listing courtesy of Elizabeth Guenard at Broadway Village Real Estate
Boston, Seaport, South Boston
$2,706
1
1
Mar 2014
View
Contact an Agent


Boston, Seaport, South Boston
$2,725
1
1
Now
View
Contact an Agent


Boston, Seaport, South Boston
$2,775
1
1
Now
View
Contact an Agent


Boston, Seaport, South Boston
$2,850
1
1
Now
View
Contact an Agent


Seaport, South Boston
$2,850
1
1
Now
View
Contact an Agent


This listing courtesy of Elizabeth Guenard at Broadway Village Real Estate
Boston, Seaport, South Boston
$2,875
1
1
Now
View
Contact an Agent


Boston, Seaport, South Boston
$2,912
1.5
1
Now
View
Contact an Agent


Seaport, South Boston
$2,995
2
2
Now
View
Contact an Agent


This listing courtesy of Michael Sylvia