Brighton MA Rentals
Browse Brighton Massachusetts apartment rentals below
Renting in Brighton not only gives you eay access to many bus lines as well as the Green MBTA line to explore Boston, but it also has great places to go out and unwind after work or class. At the heart of Brighton, referred to by locals as Brighton Center, you will find a rich night life. There are a several Irish pubs such as The Corrib and The Last Drop, and some of the restaurants of the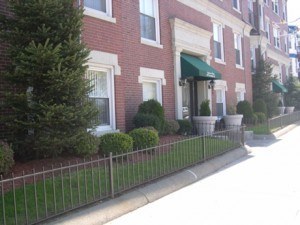 Center serve arguably some of the best food in Brighton.
Brighton borders Allston, and the two neighborhoods are often lumped together in conversation and referred to simply as Allston-Brighton. Brighton is a perfect place to rent for college students and faculty, as it provides quick and easy access to many of Boston's most notable institutions such as Boston College, Boston University, Harvard, MIT, and Northeastern University.
For more information about Brighton apartments for rent or interested in looking at Brighton homes for sale, don't hesitate to contact us today. Let our knowledgeable Warren Residential Group agents help you in your search!
Showing 1 - 20 of 370 properties found
| Property | City | Rent | Beds | Baths | Available | | |
| --- | --- | --- | --- | --- | --- | --- | --- |
| | Allston, Brighton, Brookline | $1,500 | 1 | 1 | Sep 2014 | View | Contact an Agent |
| | Allston, Brighton, Brookline | $1,500 | 1 | 1 | Jul 2014 | View | Contact an Agent |
| | Brighton, Brighton Center, Chestnut Hill | $1,500 | 1 | 1 | Sep 2014 | View | Contact an Agent |
| | Allston, Brighton, Brookline | $1,500 | 1 | 1 | Sep 2014 | View | Contact an Agent |
| | Allston, Allston Village, Brighton | $1,500 | 0 | 1 | Sep 2014 | View | Contact an Agent |
| | Allston, Allston Village, Brighton | $1,500 | 1 | 1 | Sep 2014 | View | Contact an Agent |
| | Allston, Allston Village, Brighton | $1,500 | 0 | 1 | Sep 2014 | View | Contact an Agent |
| | Allston, Brighton, Brookline, Chestnut Hill | $1,500 | 0.5 | 1 | Jun 2014 | View | Contact an Agent |
| | Allston, Allston Village, Brighton | $1,500 | 1 | 1 | Sep 2014 | View | Contact an Agent |
| | Allston, Brighton, Brookline | $1,500 | 1 | 1 | Sep 2014 | View | Contact an Agent |
| | Allston, Brighton, Brookline | $1,500 | 1.25 | 1 | Apr 2014 | View | Contact an Agent |
| | Allston, Brighton, Brookline | $1,500 | 1 | 1 | Sep 2014 | View | Contact an Agent |
| | Allston, Boston, Brighton, Brookline, Chestnut Hill | $1,535 | 0 | 1 | Apr 2014 | View | Contact an Agent |
| | Brighton, Brookline, Chestnut Hill, Cleveland Circle | $1,550 | 1 | 1 | Sep 2014 | View | Contact an Agent |
| | Allston, Allston Village, Brighton | $1,550 | 1 | 1 | Sep 2014 | View | Contact an Agent |
| | Brighton, Brookline, Chestnut Hill | $1,550 | 1 | 1 | Sep 2014 | View | Contact an Agent |
| | Brighton, Brighton Center, Oak Square | $1,550 | 1.5 | 1 | Jun 2014 | View | Contact an Agent |
| | Brighton | $1,550 | 1 | 1 | Now | View | Contact an Agent |
| | Brighton | $1,550 | 1 | 1 | Now | View | Contact an Agent |
| | Allston, Allston Village, Brighton, Brookline, Chestnut Hill | $1,550 | 1 | 1 | Sep 2014 | View | Contact an Agent |