Fenway Rentals, Apartments, Condos
Browse Fenway apartment rentals below
Home to the world famous Fenway ballpark, and perhaps considered the greatest place on Earth to some New Englanders, the Fenway neighborhood is a much desired location in the city of Boston. The Fenway-Kenmore area has many students due to its proximity to Boston University and many other institutions. The MBTA Green Line and many bus routes that run through Fenway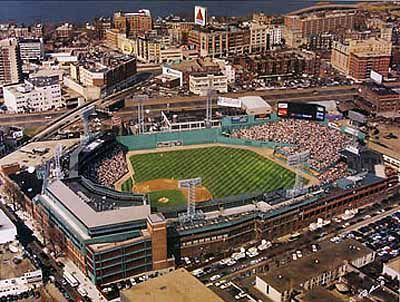 allow easy access to the entire Boston area.
Fenway has a vibrant and diverse nightlife as well as some of Boston's most famous restaurants. The area has also recently been an up and coming spot for high-end luxury developments. Many of these projects have become an attraction for professionals that are perhaps "priced out" of some of the other neighborhoods in Boston, but still want to be a part of an exciting community.
For more information about Fenway apartment rentals or if you're interested in looking at Fenway homes for sale, don't hesitate to contact us today. Let our knowledgeable Warren Residential Group agents help you in your search!
Showing 201 - 220 of 525 properties found
| Property | City | Rent | Beds | Baths | Available | | |
| --- | --- | --- | --- | --- | --- | --- | --- |
| | Boston, Fenway, Longwood, Northeastern University, Symphony | $2,150 | 1.25 | 1 | Sep 2014 | View | Contact an Agent |
| | Back Bay, Boston, Chinatown, Downtown, Downtown Crossing, Fenway, Kenmore, Northeastern University, Theatre District | $2,150 | 1 | 1 | Now | View | Contact an Agent |
| | Boston, Fenway, Kenmore, Northeastern University, Symphony | $2,190 | 1 | 1 | Sep 2014 | View | Contact an Agent |
| | Boston, Brookline, Fenway, Kenmore, Longwood, Northeastern University | $2,200 | 1 | 1 | Sep 2014 | View | Contact an Agent |
| | Boston, Fenway, Kenmore, Northeastern University, Symphony | $2,200 | 1 | 1 | Sep 2014 | View | Contact an Agent |
| | Boston, Fenway, Kenmore, Northeastern University, Symphony | $2,200 | 1 | 1 | Sep 2014 | View | Contact an Agent |
| | Boston, Fenway, Kenmore, Northeastern University, Symphony | $2,200 | 1 | 1 | Sep 2014 | View | Contact an Agent |
| | Boston, Fenway, Kenmore, Northeastern University, Symphony | $2,200 | 1 | 1 | Sep 2014 | View | Contact an Agent |
| | Boston, Fenway, Kenmore, Northeastern University, Symphony | $2,200 | 1 | 1 | Sep 2014 | View | Contact an Agent |
| | Boston, Fenway, Kenmore, Northeastern University, Symphony | $2,200 | 1 | 1 | Sep 2014 | View | Contact an Agent |
| | Boston, Fenway, Kenmore, Northeastern University, Symphony | $2,200 | 1 | 1 | Apr 2014 | View | Contact an Agent |
| | Boston, Fenway, Kenmore, Northeastern University | $2,200 | 1 | 1 | Sep 2014 | View | Contact an Agent |
| | Boston, Fenway, Kenmore, Northeastern University, Symphony | $2,200 | 1 | 1 | Sep 2014 | View | Contact an Agent |
| | Boston, Fenway, Kenmore, Northeastern University, Symphony | $2,200 | 1 | 1 | Sep 2014 | View | Contact an Agent |
| | Boston, Fenway, Kenmore, Northeastern University, Symphony | $2,200 | 1 | 1 | Sep 2014 | View | Contact an Agent |
| | Boston, Fenway, Kenmore, Northeastern University, Symphony | $2,200 | 1 | 1 | Sep 2014 | View | Contact an Agent |
| | Boston, Fenway, Kenmore, Northeastern University, Symphony | $2,200 | 1 | 1 | Now | View | Contact an Agent |
| | Boston, Fenway, Kenmore, Northeastern University, Symphony | $2,200 | 1 | 1 | Sep 2014 | View | Contact an Agent |
| | Boston, Fenway, Kenmore, Northeastern University, Symphony | $2,200 | 1 | 1 | Sep 2014 | View | Contact an Agent |
| | Boston, Kenmore | $2,200 | 1 | 1 | Now | View | Contact an Agent |