Jamaica Plain Rentals, Apartments, Condos
Browse Jamaica Plain apartment rentals below
Located southwest of downtown Boston, Jamaica Plain is known for its many beautiful parks and outdoor leisure areas. The famous "Jamaica Pond" is a great place to run, relax, or even spend a Saturday enjoying a boat rental.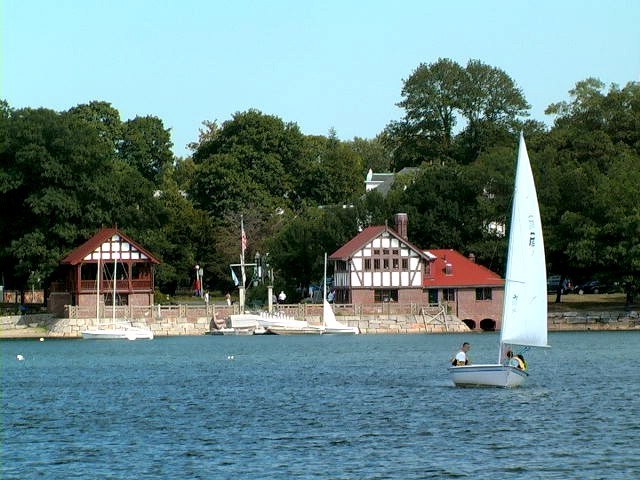 Jamaica Plain is one of Boston's most pronounced artistic centers. Many wonderful and funky cafes, galleries, and stores can be found throughout the neighborhood. This makes the area a hotspot for students and young professionals. Jamaica Plain residents can easily venture beyond their local hip scene via many bus routes and the MBTA Green Line.

Jamaica Plain's architecture and living options vary. Traditionally, the neighborhood has been made up of multi-unit buildings and Victorian homes. While these types of residences are still prevalent, many of the area's former brewery buildings have been and continue to be converted into luxury loft apartments and condominiums. This revitilization has made Jamaica Plain a noticeably up and coming neighborhood with a great sense of community.
For more information about Jamaica Plain apartment rentals or if you're interested in looking at Jamaica Plain homes for sale, don't hesitate to contact us today. Let our knowledgeable Warren Residential Group agents help you in your search!
Showing 1 - 20 of 139 properties found
Property
City
Rent
Beds
Baths
Available
Jamaica Plain, Mission Hill
$1,550
1
1
Now
View
Contact an Agent


This listing courtesy of Janice Ye at House Center - TQ Realty
Jamaica Plain
$1,595
1
1
Sep 2014
View
Contact an Agent


Jamaica Plain, Mission Hill
$1,595
1
1
Sep 2014
View
Contact an Agent


Jamaica Plain
$1,595
1
1
Sep 2014
View
Contact an Agent


Brookline, Brookline Village, Jamaica Plain, Mission Hill
$1,595
1
1
Sep 2014
View
Contact an Agent


Jamaica Plain, Mission Hill
$1,595
1
1
Sep 2014
View
Contact an Agent


Jamaica Plain
$1,595
1
1
Sep 2014
View
Contact an Agent


Jamaica Plain, Mission Hill
$1,600
1
1
Now
View
Contact an Agent


Jamaica Plain, Mission Hill
$1,695
1
1
Sep 2014
View
Contact an Agent


Jamaica Plain
$1,700
3
1
Now
View
Contact an Agent


This listing courtesy of Radhy Pena at Pondside Realty
Jamaica Plain
$1,750
2
1
Sep 2014
View
Contact an Agent


Jamaica Plain
$1,800
3
2
Now
View
Contact an Agent


This listing courtesy of Al Norton at Prudential Unlimited Realty - Brookline
Jamaica Plain
$1,800
2
1
Apr 2014
View
Contact an Agent


This listing courtesy of Martin Laird at Coldwell Banker Residential Brokerage - Jamaica Plain
Jamaica Plain, Roslindale
$1,800
3
1
Now
View
Contact an Agent


This listing courtesy of Steven Musto at Century 21 Carole White
Jamaica Plain
$1,800
2
1
Now
View
Contact an Agent


This listing courtesy of Rick Flynn at Shilalis Real Estate
Jamaica Plain
$1,800
3
1
Now
View
Contact an Agent


Jamaica Plain
$1,850
2
1
Now
View
Contact an Agent


This listing courtesy of Stephen Whalen at City Realty Group
Jamaica Plain, Roslindale
$1,850
3
1
Apr 2014
View
Contact an Agent


Jamaica Plain, Roxbury
$1,850
2
1
Sep 2014
View
Contact an Agent


Jamaica Plain, Mission Hill
$1,895
2
1
Sep 2014
View
Contact an Agent