South End Rentals
Browse South End apartment rentals below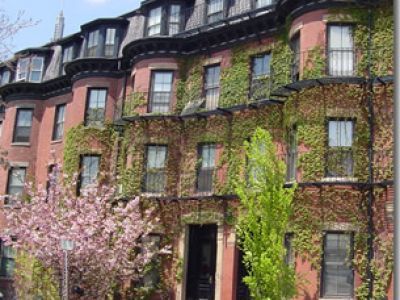 Boston's South End is perfect for renters looking for beautiful unique architecture. Many South End apartments for rent are located in Victorian row houses on tree-lined streets. If you are looking for a Beacon Hill feel, at a reasonable price, the South End may be the right choice. There are also hip attractions and activities that attract renters to the neighborhood, including vast amounts of restaurants offering diverse cuisine, the SOWA Market, and Open Studios.

Located directly south of Boston's Back Bay, the South End neighborhood is perfect for renters looking to easily commute into downtown Boston. The new Silverline "T" also runs from the South End into the Downtown Crossing area of Boston.

Renting an apartment or condo in the South End is also perfect for pet-owners. Many animal lovers migrate to this area because of the large amount of dog-friendly apartments and parks in the neighborhood. The South End is one of Boston's most ethnically diverse neighborhoods, including, young professionals, the elderly and students.

For more information about South End apartment rentals in Boston or if you're interested in looking at South End homes for sale, don't hesitate to contact us today. Let our knowledgeable Warren Residential Group agents help you in your search!
Showing 81 - 100 of 155 properties found
Property
City
Rent
Beds
Baths
Available
Boston, South End
$2,995
2
1
Sep 2014
View
Contact an Agent


South End
$3,000
2
1
Now
View
Contact an Agent


This listing courtesy of Team Member at Keller Williams Realty International - Boston - Back Bay
South End
$3,000
3
1
Now
View
Contact an Agent


This listing courtesy of Stanley Heydrick at Comprehensive Realty Service
Boston, South End
$3,050
1
1
Jun 2014
View
Contact an Agent


South End
$3,100
3
1
Now
View
Contact an Agent


This listing courtesy of Ethan Felleman at Gibson Sotheby's International Realty
Boston, Roxbury, South End
$3,100
3
1
Sep 2014
View
Contact an Agent


South End
$3,100
2
1
Now
View
Contact an Agent


This listing courtesy of Katherine Rielly at The Realty Concierge
South End
$3,100
1
1
Now
View
Contact an Agent


This listing courtesy of Steven Handler at Steven Handler
Auburndale, Boston, Newton, Roxbury, South End
$3,150
2
2
Now
View
Contact an Agent


Boston, South End
$3,200
2
1
Now
View
Contact an Agent


South End
$3,200
1
1
Now
View
Contact an Agent


This listing courtesy of Ashley Rose at Estate Property Group
Boston, South End
$3,200
2
1
Now
View
Contact an Agent


Boston, South End
$3,200
2
1
Now
View
Contact an Agent


South End
$3,200
2
1
Now
View
Contact an Agent


This listing courtesy of Ken Mahan at New Wave Boston Real Estate, LLC
Boston, Northeastern University, South End
$3,250
2
1
Sep 2014
View
Contact an Agent


Auburndale, Boston, Newton, Roxbury, South End
$3,290
2
2.5
Now
View
Contact an Agent


South End
$3,300
1
1
Now
View
Contact an Agent


Boston, Northeastern University, Roxbury, South End
$3,300
3
1
Sep 2014
View
Contact an Agent


South End
$3,300
2
1
Now
View
Contact an Agent


This listing courtesy of Richard Schultz at Paragon Properties, Inc.
South End
$3,300
2
1
Now
View
Contact an Agent


This listing courtesy of Thom McGair at Hammond Residential