West Roxbury Rentals, Apartments, Condos
Find Apartments, Condos, and Rentals in Boston's West Roxbury area below
Located in the southwest corner of Boston lies West Roxbury, a decidedly more suburban-style neighborhood.

Known for its civic activism and home to Thoreau, Hawthorne and Emerson at times – West Roxbury began as an experimental utopian society.

Today, it is a thriving,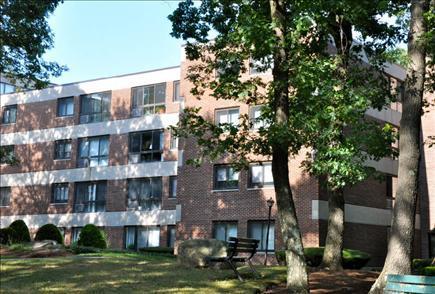 charming suburb that acts as a great option for people wanting to be close to the city but able to live a suburban lifestyle.
West Roxbury apartments are generally filled with young professionals and families.

It has a bustling commercial district as well as the 100 acre Millennium Park (complete with picnic areas, trails, and ball fields.)

The apartments are usually single family and are great alternatives to the higher priced homes in the neighboring town of Brookline. West Roxbury's relaxed attitude, great prices, and ease of access to all that Boston has to offer make it a great place to rent.

For more information about West Roxbury rentals or if you're interested in looking at
West Roxbury Homes
, don't hesitate to
contact us
today. Our knowledgeable Warren Residential Group
agents
are here to help you in your search!
Showing 1 - 20 of 34 properties found
Property
City
Rent
Beds
Baths
Available
Hyde Park, West Roxbury
$1,500
1
1
May 2014
View
Contact an Agent


West Roxbury
$1,500
1
1
Now
View
Contact an Agent


This listing courtesy of Terrence Bell at A Plus Realty Group, LLC
West Roxbury
$1,500
2
1
Now
View
Contact an Agent


This listing courtesy of William Plasko at McNulty REALTORS®
West Roxbury
$1,500
2
1
Now
View
Contact an Agent


This listing courtesy of Kyle St. Martin
Hyde Park, West Roxbury
$1,550
2
2
Now
View
Contact an Agent


This listing courtesy of Xin Shen at XL Realty
Hyde Park, Roslindale, West Roxbury
$1,575
2
1
Now
View
Contact an Agent


This listing courtesy of Rafael Hernandez at A Plus Realty Group, LLC
Roslindale, West Roxbury
$1,600
2
1
Now
View
Contact an Agent


This listing courtesy of Jessica Jago
West Roxbury
$1,650
2
1
Now
View
Contact an Agent


This listing courtesy of Raymond Stockwell
Hyde Park, West Roxbury
$1,700
2
2
Now
View
Contact an Agent


This listing courtesy of Lauren MacEachern at Re/Max Achievers
Hyde Park, West Roxbury
$1,700
2
1
Apr 2014
View
Contact an Agent


Hyde Park, West Roxbury
$1,725
10
1
May 2014
View
Contact an Agent


West Roxbury
$1,750
1
1
Now
View
Contact an Agent


Roslindale, West Roxbury
$1,800
3
1
Now
View
Contact an Agent


This listing courtesy of Mandy Harwood at RE/MAX Unlimited
Hyde Park, West End, West Roxbury
$1,800
2
1
Now
View
Contact an Agent


Roslindale, West Roxbury
$1,825
3
1
Now
View
Contact an Agent


This listing courtesy of Marcus Walker at Ford Realty Brookline
Hyde Park, Roslindale, West Roxbury
$1,850
2
1
Now
View
Contact an Agent


This listing courtesy of Anthony Piemonte
West Roxbury
$1,950
3
1
Now
View
Contact an Agent


This listing courtesy of Marybeth Reddish
West Roxbury
$2,000
2
1
Now
View
Contact an Agent


This listing courtesy of Stephen Whalen at City Realty Group
Roslindale, West Roxbury
$2,000
3
1
Now
View
Contact an Agent


This listing courtesy of Elias Papadopoulos at RE/MAX Unlimited
West Roxbury
$2,000
2
1
Sep 2014
View
Contact an Agent