If you're thinking about making a move, you probably want to know what's going to happen to home prices for the rest of the year. While experts say price growth will moderate due to the shifting market, ongoing appreciation is expected. That means home prices won't fall. Here's a look at two key reasons experts forecast continued price growth: supply and demand.
While Growing, Housing Supply Is Still Low
Even though inventory is increasing this year as the market moderates, supply is still low. The graph below helps tell the story of why there still aren't enough homes on the market today. It uses data from the Census to show the number of single-family homes that were built in this country going all the way back to the 1970s.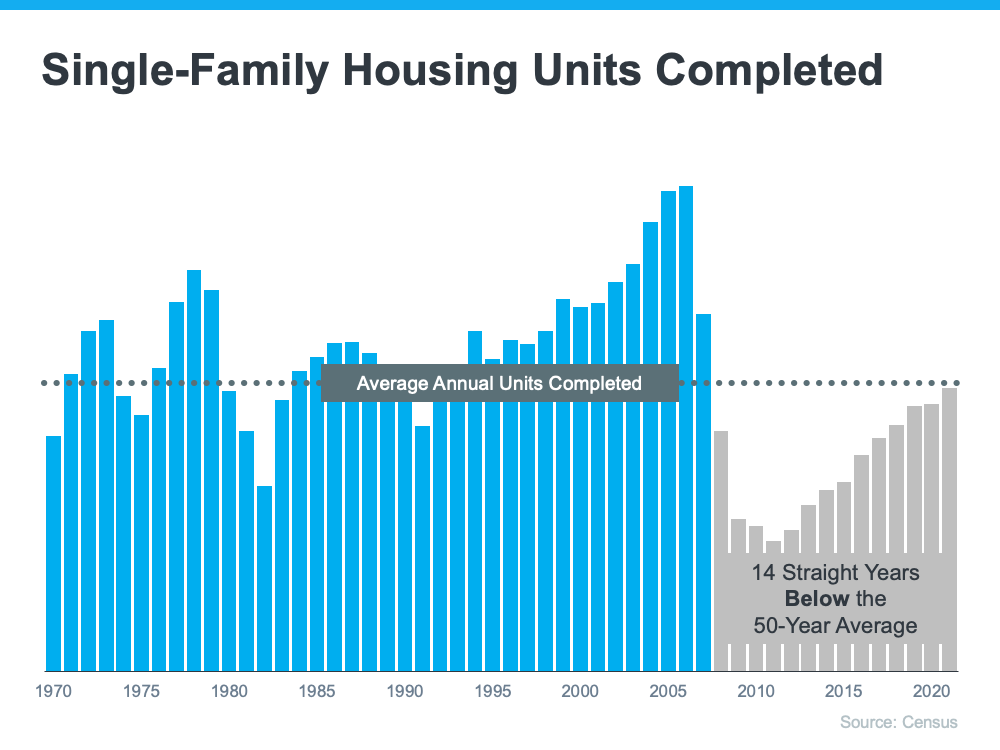 The blue
…