Many people have questions about home prices right now. How much have prices risen over the past 12 months? What's happening with home values right now? What's projected for next year? Here's a look at the answers to all three of these questions.
How much have home values appreciated over the last 12 months?
According to the latest Home Price Index from CoreLogic, home values have increased by 18.1% compared to this time last year. Additionally, prices have gone up at an accelerated pace for each of the last eight months (see graph below):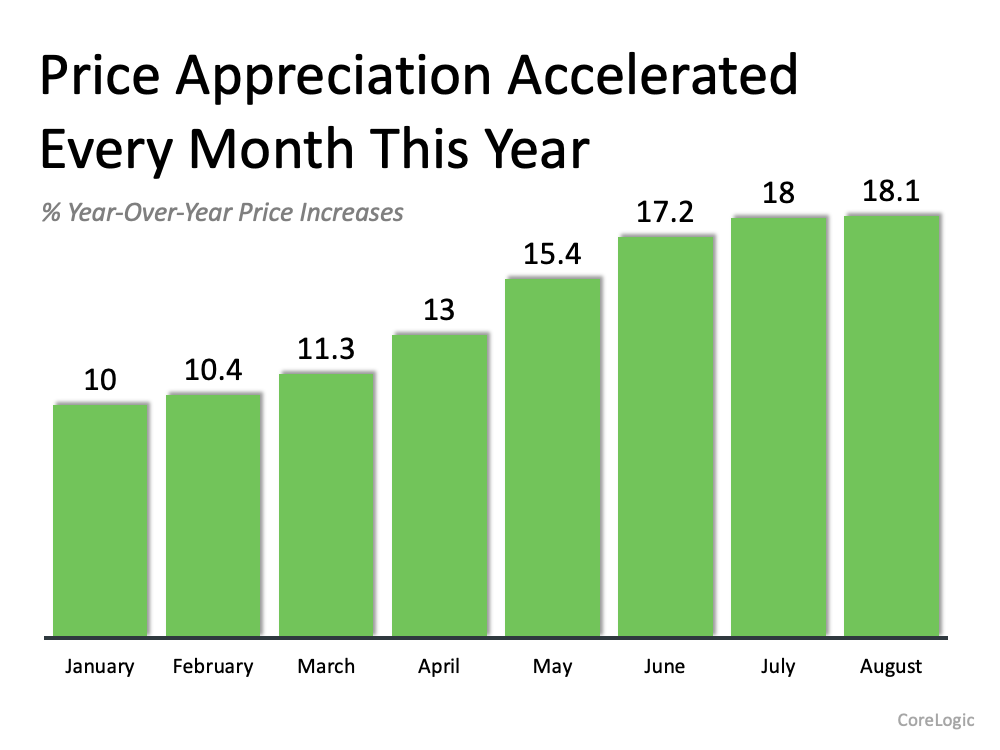 The increase in the rate of appreciation that's shown by CoreLogic coincides with data from the other two main home price indices: the FHFA Home Price Index and the S&P Case Shiller Index.
The
…